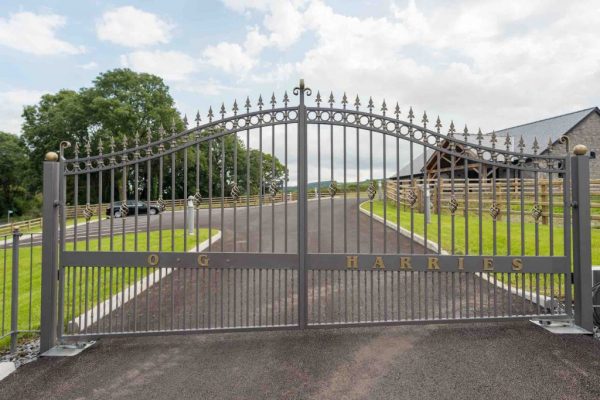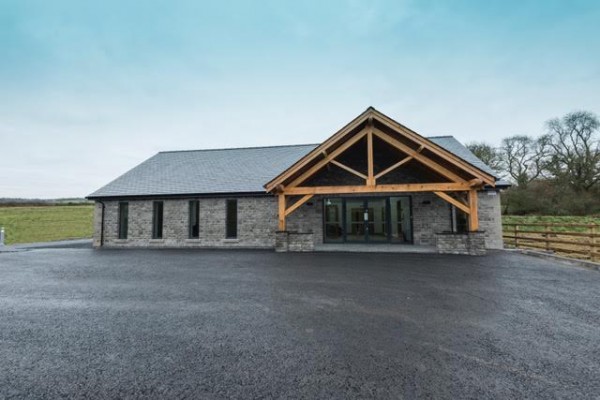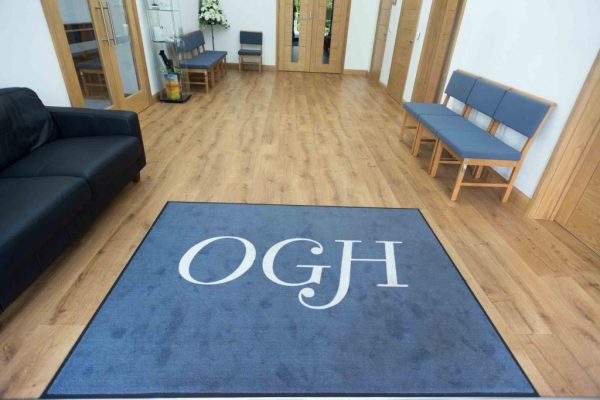 O.G. Harries Funeral Home is located in Pontyberem, which is near the m4 corridor. Our funeral home was opened in 2016 and is situated in the beautiful surrounds of Pontyberem, which is in the Gwendreath Valley.
With beautiful, peaceful scenery, our main room has overlooking views of natural green Welsh fields. The main room can seat up to 120 guests with full disable access throughout the whole of the funeral home. We have many parking bays, including disabled parking bays.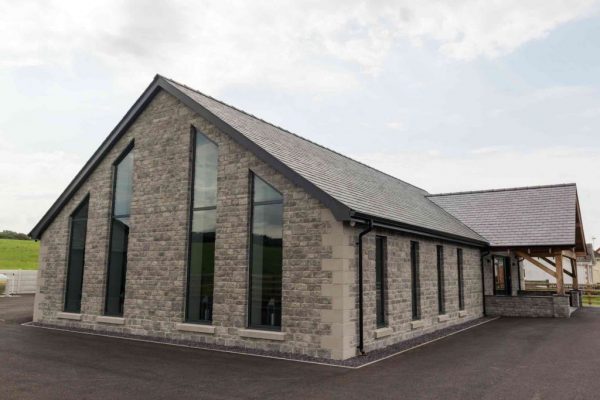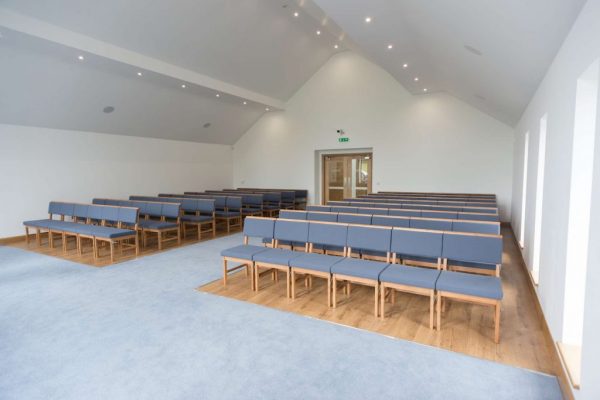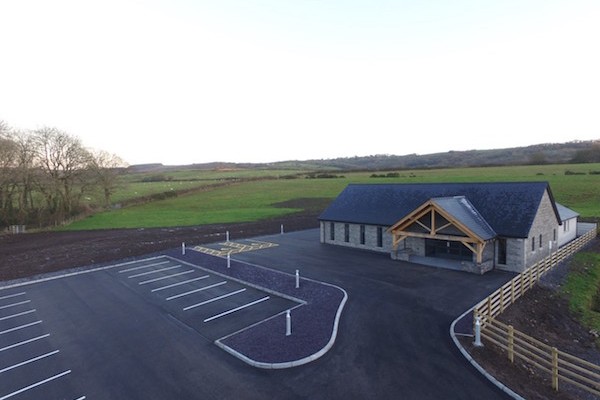 O.G. Harries funeral home can be used for either religious or non religious ceremonies. We can arrange a celebrant to speak in either English or Welsh, or if you would prefer you can arrange your own celebrant.
We welcome viewings on an appointment basis. If you would like to book a visit to view the O.G. Harries funeral home, please click here.
In the main room, we have crosses on the wall. If you would like a non religious ceremony we can remove these for you.
We have a complete sound system if you wish to play your dedicated songs for your loved one. We can play cd's or mp3's. We also have an organ in the main room and can recommend an organist to play for you.
Please feel free to contact us to discuss your needs on 01269 870 350 or alternatively you can email us on info@ogharriesfunerals.co.uk